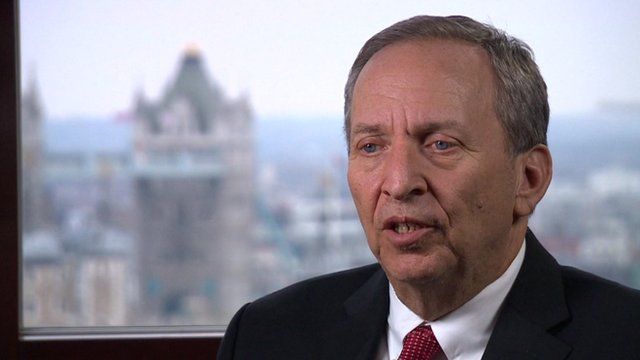 Video
Ex-US Treasury Secretary: UK economic policy 'illogical'
Austerity in the UK has cut demand and output more than even pessimists predicted, former US Treasury Secretary Larry Summers has told the BBC.
In an interview with Newsnight, Prof Summers also criticised the government's plan to guarantee some mortgage lending to boost the economy.
He told Joe Lynam that he had some difficulty following the logic of UK fiscal policy.
Go to next video: Forecasts 'difficult act to pull off'