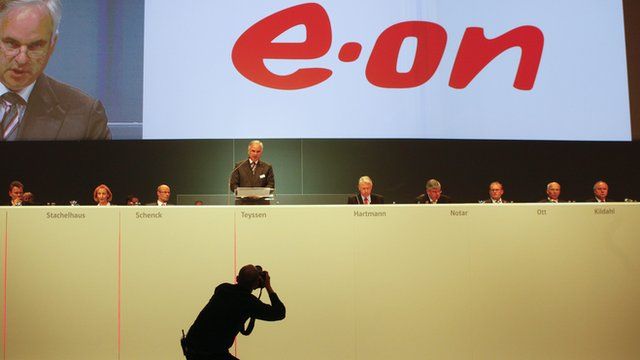 Video
Will E.on profits fall affect consumers?
E.on, one of the UK's "big six" energy suppliers, has reported annual results which show a fall in profits as the company counts the cost of not raising bills in 2012.
Eon has since its bills by an average of 9%.
Tony Cocker, E.on's UK chief executive, told Today business presenter Simon Jack that "our profits this year in 2012 were reduced compared to a very good 2011."
"We can't guarantee that will not have to raise prices again at some point this year," he added.
First broadcast on BBC Radio 4's Today programme on Wednesday 13 March 2013.