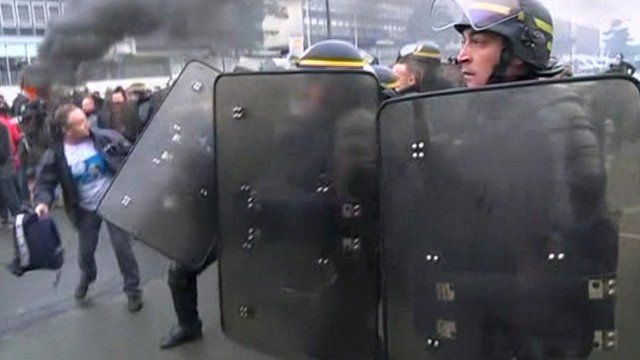 Video
Anger flares at tyre factory protest in France
Protesters demonstrating against the closure of a Goodyear tyre factory in France have clashed with police.
Officers used teargas to hold back the demonstrators at the company headquarters near Paris.
The US-based tyre maker abandoned a take-over offer for the plant in September after Goodyear failed to reach agreement with unions on voluntary job cuts.