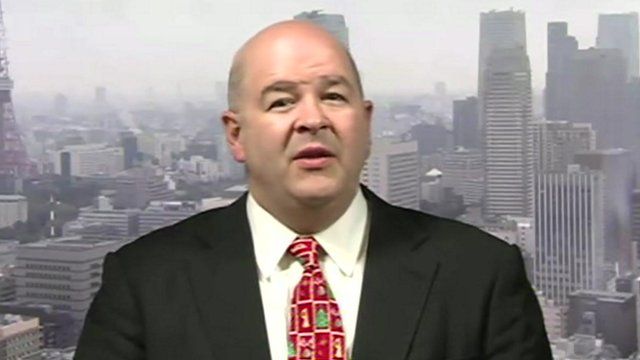 Video
Bank of Japan candidate: analysis
The appointment of the new governor of the Bank of Japan is being keenly watched by investors in Japan and around the world.
Ed Rogers, from Rogers Investment Advisors in Tokyo has been closely following the race.
The BBC's Sharanjit Leyl spoke to him about the likely candidate, the Asian Development Bank President Haruhiko Kuroda.
She asked him for his thoughts on what his appointment would mean for Prime Minister Shinzo Abe's reform policies?