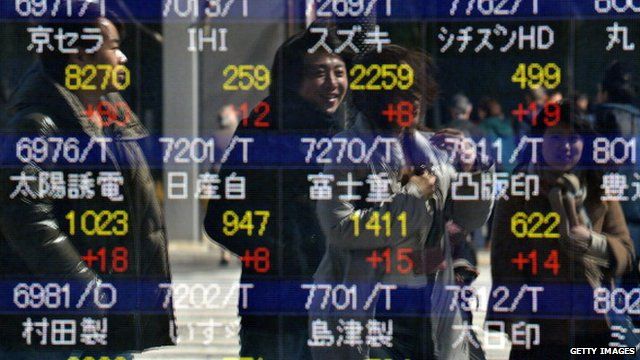 Video
Japan awaits announcement of new central bank head
The Japanese prime minister is set to announce the new head of the country's central bank this week.
The appointment is being keenly watched because the next central bank governor will have a huge challenge on his hands, getting Japan out of decades of deflation.
There had been much speculation about the top contenders and now a frontrunner has emerged.
Rupert Wingfield-Hayes has more from Tokyo.