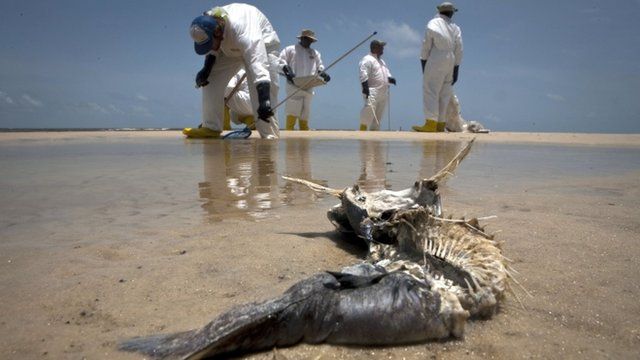 Video
Will 'large cheques' redeem BP?
BP is due back in court in the US to deal with civil claims resulting from the 2010 Deepwater Horizon oil spill.
The explosion on the rig, operated by BP off New Orleans, killed 11 people and spilled hundreds of millions of gallons of crude oil into the Gulf of Mexico during the four months it took to cap the well.
Reports suggest the US government and Gulf Coast states are considering offering BP a deal under which it pays $16bn (£10.5bn) to settle the civil lawsuits.
Nick McGregor, oil analyst for Redmayne Bentley, told Today business presenter Simon Jack, "it is better business to draw a line under this, write some very, very large cheques and then get back to the day job."
"Brand BP is not going to redeem itself until... after a final settlement, when memories will fade," he added.
First broadcast on BBC Radio 4's Today programme on Monday 15 February 2013.