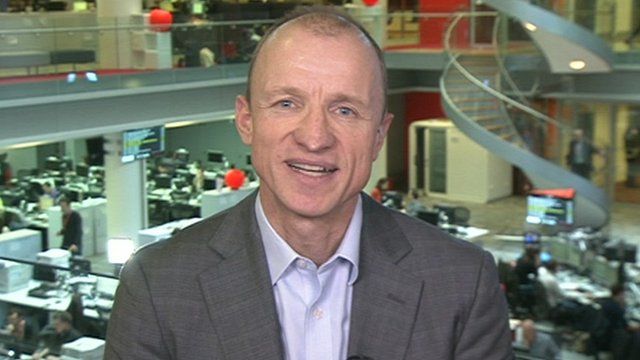 Video
4G auction pricing 'fair' say EE
The prices paid by mobile phone operators for the UK's 4G spectrum was "fair" according to the boss of Everything Everywhere.
Chief executive Olaf Swantee told BBC News that the lower than expected amount would allow mobile companies to invest in the infrastructure required to rollout the technology.
Telecoms regulator Ofcom raised £2.34bn from the auction, less than the forecast £3.5bn that the Office for Budget Responsibility had predicated.