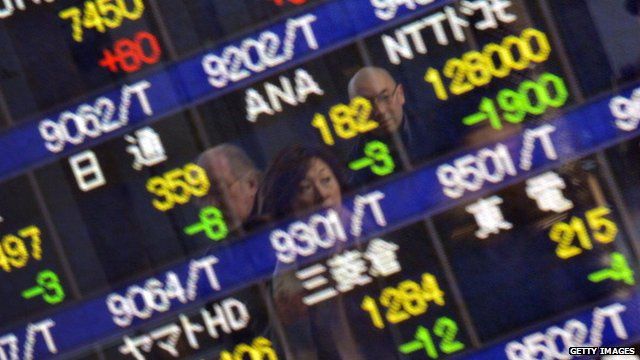 Video
Weaker yen set to boost profits
Japan's earnings season is underway and attention will be focused on how a weaker yen is helping the country's exporters.
More than half of the country's listed firms are exporters so they should benefit from a drop in the value of the yen making their products more attractive to foreign buyers.
Since mid-November last year, the Japanese currency has fallen by more than 10%.
Rico Hizon asked Martin Schulz of Fujitsu Research Institute whether these declines would last, and how exporters are benefitting.