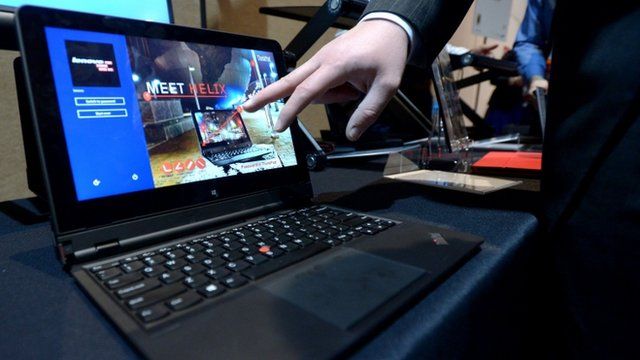 Video
Lenovo 'doesn't see PCs going away anytime soon'
A senior executive at the world's second-largest PC producer has said that the company "doesn't see PCs going away anytime soon".
Speaking from the Davos World Economic Summit, David Roman, chief marketing officer of the Chinese-owned electronics manufacturer Lenovo, told the Today programme's business presenter Simon Jack that "in many countries around the world the level of penetration of PCs is very low and so there's a lot of growth there."
This item was broadcast on BBC Radio 4's Today programme, on Wednesday 23 January 2013.