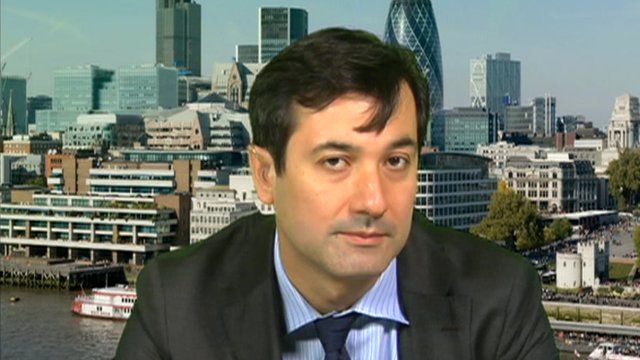 Video
Germany's growth forecast cut by Bundesbank
Germany's central bank, the Bundesbank, has cut its growth forecast for next year, saying the country's economy could already be shrinking.
Growth in 2013 is now expected to be just 0.4%, compared with a forecast in June of 1.6%, but is expected to bounce back to 1.9% in 2014.
It comes one day after European Central Bank president Mario Draghi cut his forecast for Eurozone growth.
Gilles Moec from Deutsche Bank said original growth forecasts had been "unrealistic".