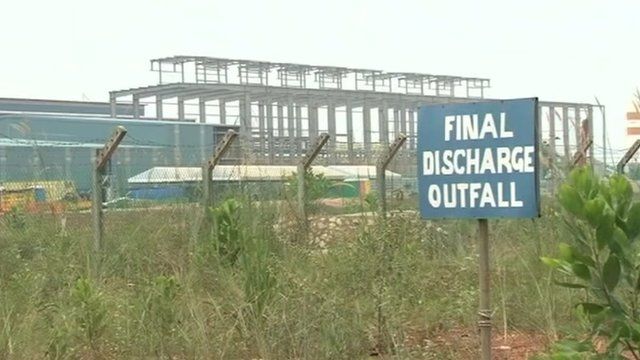 Video
Lynas rare earth plant set for Sydney demonstration
A delegation of Malaysians, who are opposed to the building of a plant to process rare earth metals by the Australian group Lynas, are set to take their protest to Sydney.
Rare earths have many uses, particularly in electronics.
Campaigners from the coastal town of Kuantan in eastern Malaysia, claim processing of rare earths creates dangerous risks from radiation.
Lynas denies those claims and says it will remove any waste products from the plant.
Ahead of the protest, the BBC's Australia correspondent, Duncan Kennedy, looks at the issues surrounding the plant.
Correction: This copy was changed to show that the TV package was compiled before the protests and did not contain any actual footage of the protests in Sydney.
Go to next video: Lynas awaits court ruling on plant