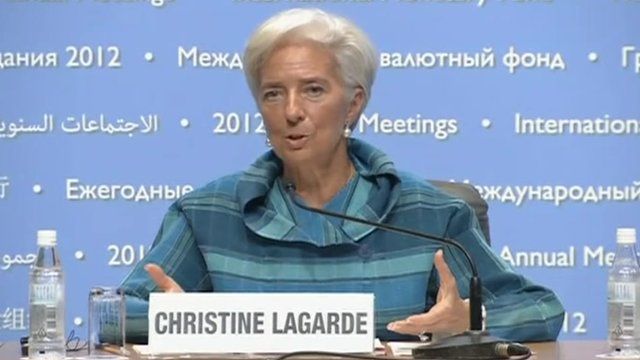 Video
IMF calls for co-operation in Asia
Christine Lagarde, the managing director of the International Monetary Fund (IMF), has called for more action from Europe and the US to spur growth in their economies.
Ms Lagarde made the plea at the IMF and World Bank's annual meeting in Tokyo.
The meeting is taking place hot on the heels of simmering tensions between the Japan and China, due to competing claims over a group of islands in the East China Sea.
Ms Lagarde said she hoped differences could be resolved, for the benefit not just of the region but of the global economy.