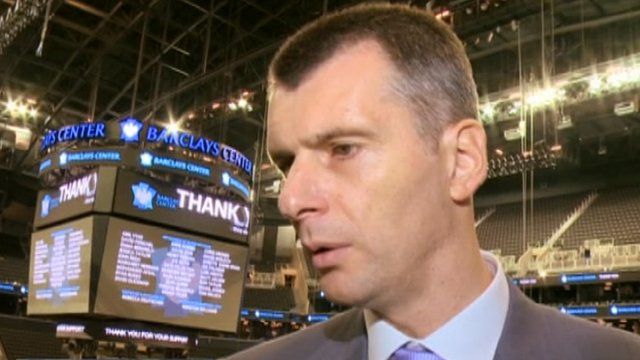 Video
Russian billionaire's sets up basketball team with Jay-Z
Mikhail Prokhorov isn't your typical Russian billionaire, he owns an American basketball team and part of a billion dollar arena that opened this Friday in Brooklyn.
Mr Prokhorov once challenged Vladimir Putin for the Russian presidency.
He has set up the Brooklyn Nets with his business partner the rapper and entrepreneur Jay-Z.
Michelle Fleury reports.