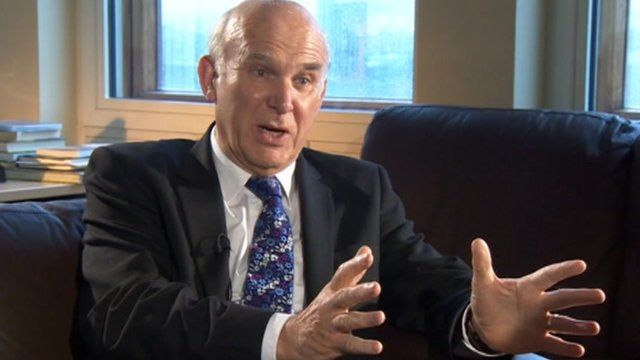 Video
Vince Cable on executive pay and accountability
Business Secretary Vince Cable has spoken to the BBC's Jeremy Paxman about corporate governance and what he defines as "ludicrous" levels of executive pay.
Under proposals in the Queen's Speech, shareholders would be able to vote down directors' pay they deemed excessive. Currently, they only have a non-binding vote on remuneration.
The proposals come as a number of UK firms, such as Aviva, Barclays, William Hill and Premier Foods, have faced shareholder revolts on executive pay.