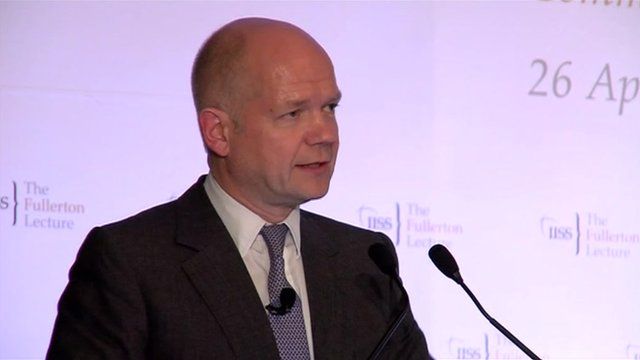 Video
William Hague seeks EU and ASEAN trade cooperation
Foreign ministers from the European Union (EU) and the Association of South East Asian Nations (ASEAN) will be meeting for talks in Brunei on Friday.
One of those attending will be the UK's foreign secretary William Hague, who says there is much to be gained from both regions cooperating more closely.
Mr Hague was in Singapore ahead of the talks to deliver a speech about regional security.
The BBC's Sharanjit Leyl asked him about the importance of EU-ASEAN relations.