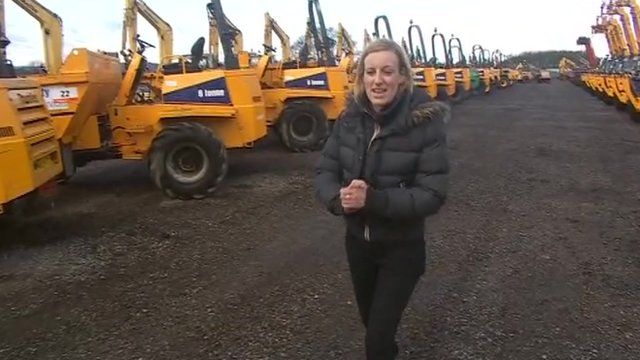 Video
UK's biggest construction equipment auction
The UK's biggest construction equipment auction will get under way on Tuesday.
There are 675 lots which include diggers and rollers.
The recession hit the construction industry hard, and whilst the organisers hope this auction will signal a healthier year for the industry - many of the lots are expected to be sold to oversees buyers.
Stephanie McGovern reports.