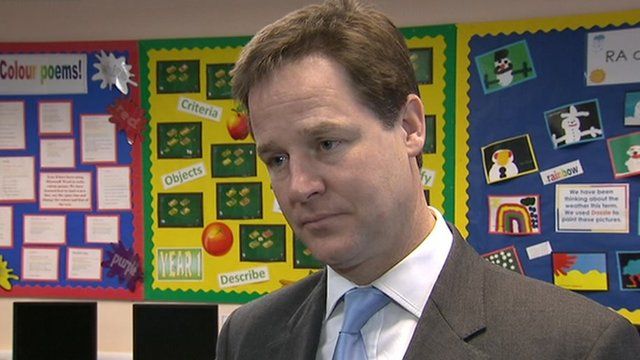 Video
Clegg on RBS bonus: 'Hester should decide'
The deputy prime minister, Nick Clegg, has said he has sympathy with those who have criticised the huge bonus awarded to the chief executive of Royal Bank of Scotland, Stephen Hester.
Mr Hester is to receive £963,000 worth of shares.
RBS, which is mostly owned by the taxpayer said the amount reflects his work in rebuilding the bank.
Mr Clegg noted that other senior bankers have decided not to take their bonuses this year, but said government intervention could have cost more.
Go to next video: RBS bonus: 'I find it bewildering'