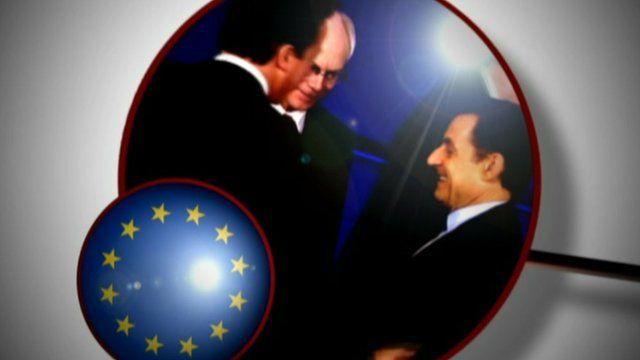 Video
French finance minister confirms credit rating downgrade
The value of the euro has fallen, with more bad news for the eurozone.
The French finance minister has confirmed that the ratings agency Standard and Poor's has downgraded France's debt from its prestigious triple A rating.
Tonight Austria looks set to follow in losing its top level rating amid the ongoing crisis in the eurozone.
Fears over the eurozone debt crisis have also been heightened with talks between Greece and the banks it owes money to breaking down.
Hugh Pym reports.
Go to next video: France faces bond market