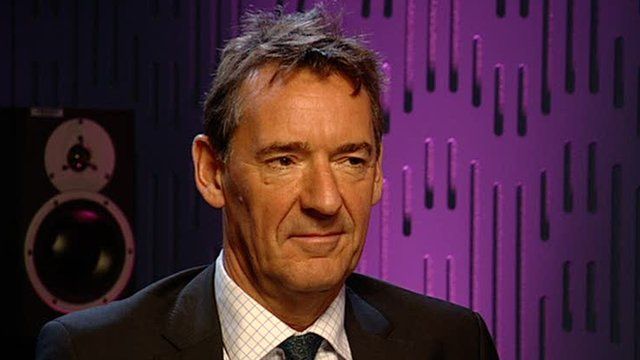 Video
G20: Great to have China and the BRICs in the room, says Jim O'Neill
Jim O'Neill, chairman of the asset management division of Goldman Sachs, says that it is "a really good thing" to have the BRICs countries and in particular China in the same room as their Western counterparts at the G20.
Jim O'Neill appeared on the BBC's economics editor Stephanie Flanders' programme Stephanomics to discuss the current financial crisis along with Willem Buiter, chief economist at Citigroup and Katinka Barysch, deputy director of the Centre for European Reform.
Stephanomics was broadcast on BBC Radio 4, the BBC World Service, the BBC News Channel and BBC World News. You can also download the radio programme via the Bottom Line podcast.
Read more on Stephanie's blog.
Go to next video: George Soros on euro crisis