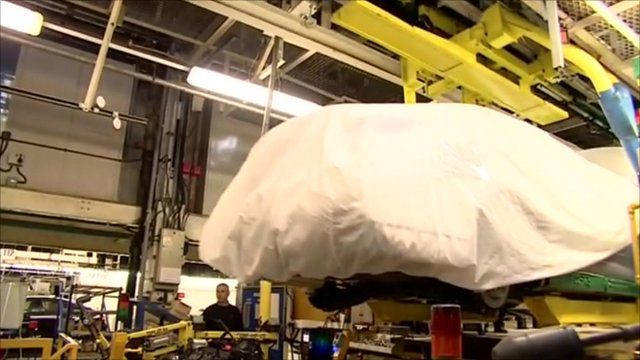 Video
On the new MG6 production line at Longbridge
Chinese-owned Birmingham car maker MG has revealed it has landed more than £5m worth of orders for its new model, the MG6.
The model is the first large-scale production at Birmingham's Longbridge plant since the demise of Rover in 2005 with the loss of 6,000 jobs.
BBC Midlands Today's transport correspondent Peter Plisner had an exclusive look at the production line.
Go to next video: MG rolls off UK production line