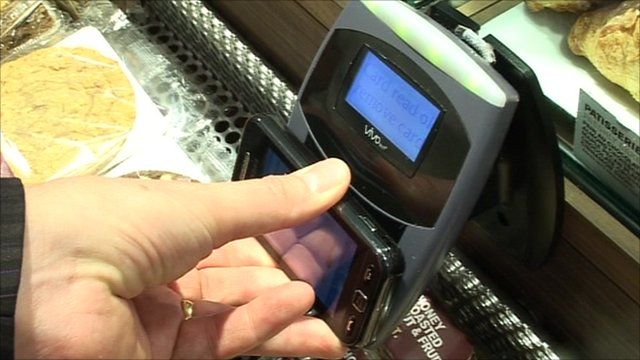 Video
Paying for lunch using your mobile phone
The first service that allows users to pay for purchases via their mobile phone has been launched in the UK.
Among shops signed up to the system are McDonalds, EAT, Pret-a-Manger and some Boots stores.
Users wishing to use the system - known as Quick Tap - will need Orange and Barclaycard accounts as well as a handset set up for contactless payments.
The idea of the mobile wallet is gaining popularity around Europe as Rory Cellan-Jones explains.