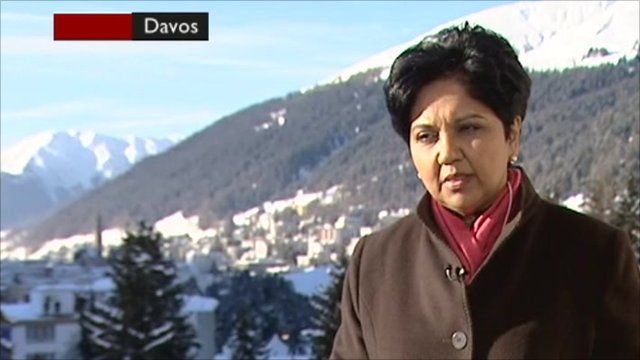 Video
Davos 2011: Pepsi CEO concerned about US unemployment
Bankers and political leaders have gathered for the World Economic Forum in Davos - an annual meeting to discuss the world economy.
Speaking to the BBC's Tanya Beckett, the CEO of PepsiCo Indra Nooyi says that she is "very optimistic" about the global GDP recovery.
But she warns that unless US growth starts bringing down unemployment, the recovery there will just be temporary.
Go to next video: Default 'out of the question' in Greece