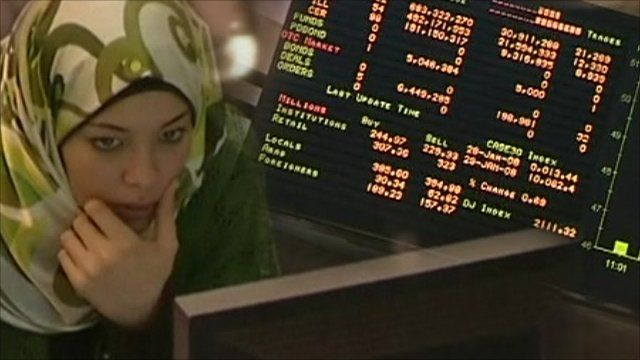 Video
Egyptian stock exchange has continued to fall
The Egyptian stock exchange has continued to fall amid deep concerns among investors about the unrest which has engulfed the capital and other major cities over the past few days.
Trading was suspended early on Thursday, after a 6% fall.
The market later reopened, but shares continued to slide, closing down 10.5%.
Theo Leggett reports.
Go to next video: Angry clashes spread across Egypt