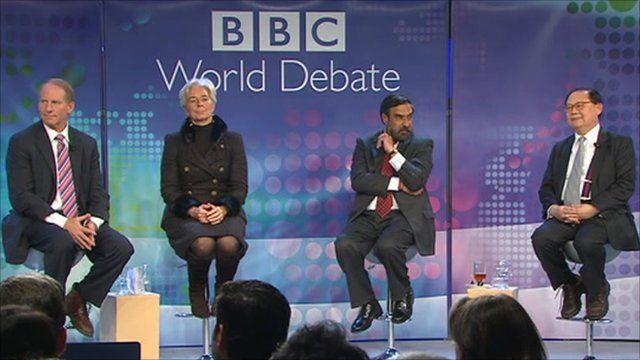 Video
Davos 2011: BBC World Debate on Global Leadership
Nik Gowing hosts the BBC World Debate on global leadership with leading figures from the United States, France, India and China.
He posed the question to China's Victor Chu: Does China aspire to primacy in global leadership?
Debate panel: Richard Haass, Council on Foreign Relations
Christine Lagarde, French Minister of Finance
Anand Sharma, Indian Minister of Commerce
Victor Chu, First Eastern Investment Group, China
Go to next video: What is Medvedev's Davos agenda?