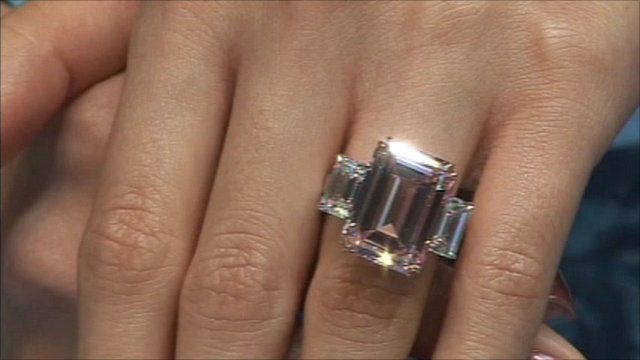 Video
Perfect pink diamond sells for $20.5m in Hong Kong
An extremely rare "perfect pink" 14-carat diamond has sold at auction in Hong Kong for more than $20m (£13m).
The diamond has a rectangular emerald cut - meaning it needed no additional facets to enhance its intense pink colour.
Christies jewellery specialist Mei Y Giam explained that pink diamonds over 10 carats are unusual in themselves, and the larger ones are usually "very light in colour".