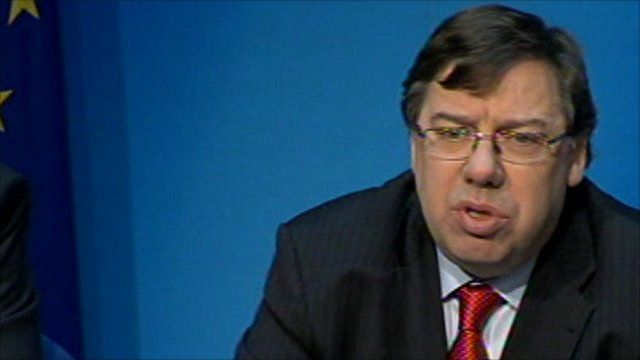 Video
Irish PM announces 85bn-Euro bailout
European ministers have reached an agreement over a bail-out for the Irish Republic worth about 85bn euros ($113bn; £72bn).
The deal will see 35bn euros go towards propping up the Irish banking system with the remaining 50bn euros to help the government's day-to-day spending.
Irish Prime Minister Brian Cowen told a press conference in Dublin the deal would be cheaper than borrowing on the open money markets.
Go to next video: Irish protesters march on parliament‎