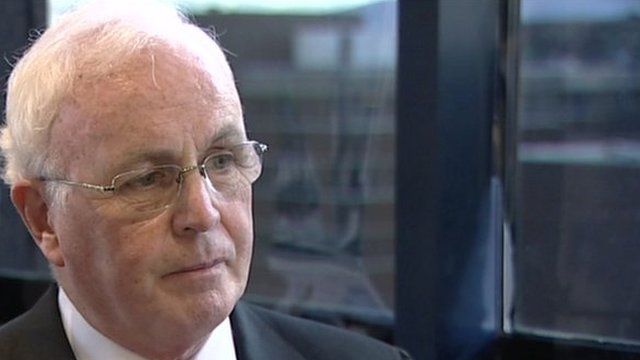 Video
Ireland 'can afford' bank bailout
Ireland's drive to clean up its banks and tame its huge budget deficit hit trouble on Monday as a downgrade for Anglo Irish Bank rattled markets and the main opposition party said it would try to force a snap election.
The soaring cost of rescuing the bank, nationalised during the crisis in 2009, has heaped pressure on already strained state finances of the former "Celtic Tiger" economy. A final cost for the rescue is expected later this week - but the head of the National Asset Management Agency - or NAMA - says the country will be able to afford it.
The BBC's Business Editor Robert Peston asked its chairman Frank Daly if its spending mandate of 80 billion Euros will be enough or will it be forced to buy even more bad loans?