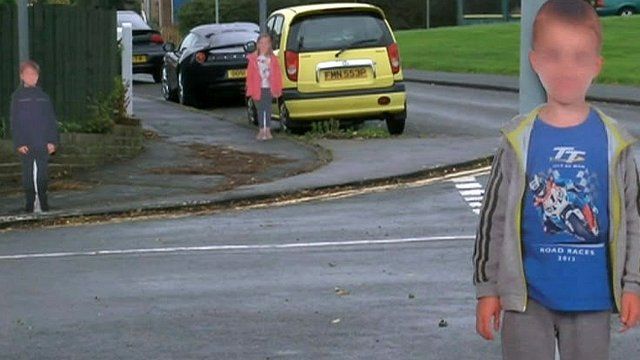 Video
Life-size photographs used in Manx road safety campaign
Life-size photographs of children will be used in a new road safety campaign in the Isle of Man.
The "Flatkidz" idea follows the use of "PC Flat", a cut out policeman with a speed camera used to slow down motorists on the island.
PC Andy Lloyd said: "I've seen people driving too fast in housing estates and near children's play areas. Motorists travelling too quick will intuitively slow down when they see a child playing."
The life-size cut-outs of local children will initially be seen around the Douglas area.