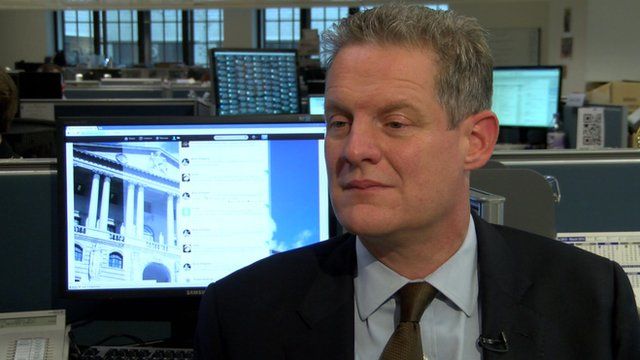 Video
Bank of England in Twitter Q&A
Tweeting and central banking are not often heard in the same sentence - but they were at the Bank of England on Friday.
For the first time a senior Bank official answered questions on economic policy and other aspects of the Bank's role via Twitter. Chief economist Spencer Dale took questions for an hour. He told the BBC it might happen again, with perhaps even the Governor taking part.
Our chief economics correspondent Hugh Pym caught up with Mr Dale at the Bank's headquarters.
18 Oct 2013

From the section

Economy