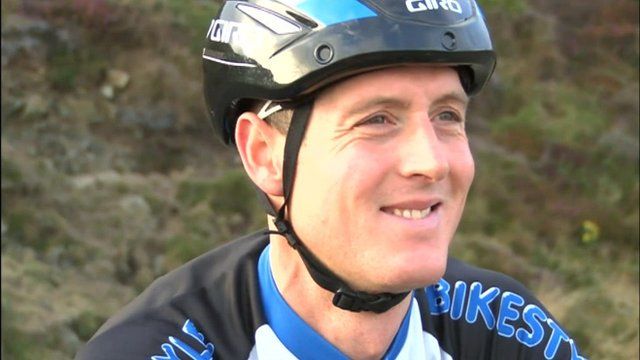 Video
Isle of Man End to End bike race expects huge turn out
This year's End to End mountain bike race in the Isle of Man will have the largest field in the event's 17-year history, organisers have confirmed.
According to event organiser Steve Honeybone, 1,700 cyclists, from all over the world. will begin the 45 mile (75km) challenge on Sunday.
Manx cyclist Elliot Baxter won the 2012 event in what he described as "brutal conditions" in three hours 18 minutes and five seconds.
He said: "It's a brilliant event, it's not easy though. It will be a challenge for anyone."