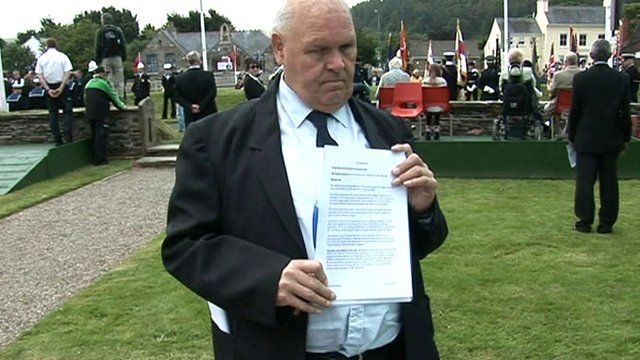 Video
Grievances lodged at Isle of Man's Tynwald Day
A blind man fighting for better disability benefits handed in a petition at this year's Tynwald Day ceremony.
Manx residents have the right to submit Petitions for Redress of Grievance at the ceremony at Tynwald Hill.
The process, which dates back 1,000 years, is for residents who have exhausted all normal channels of appeal for their grievance.
David McWilliams said: "The politicians don't think about vulnerable people, I would like them to reconsider disability benefits policies."