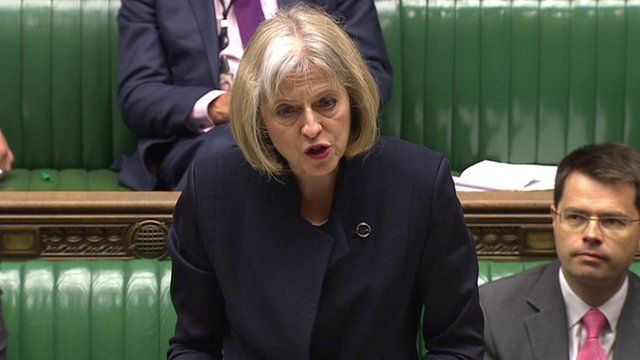 Video
Theresa May: Get stop and search right
It is "time to get stop and search right", the home secretary has said as she launched a public consultation on the police powers in England and Wales.
About a million stops take place each year - but only 9% lead to an arrest, Theresa May told MPs.
While it could be a "vital power in the fight against crime", she said when misused it wasted police time and undermined public confidence.
Go to next video: Union warns of customs strain