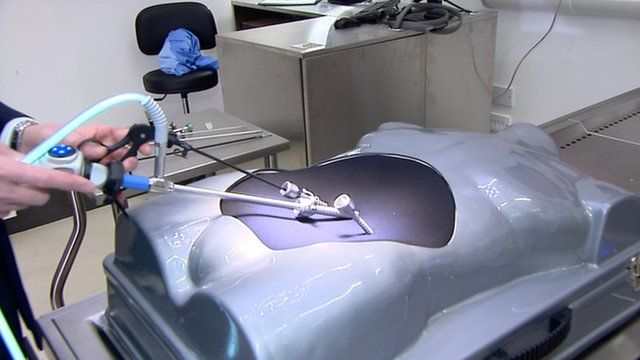 Video
Clinical Anatomy Skills Centre 'most up-to-date' in UK
A new centre has opened in Glasgow boasting of the most up-to-date, hands-on surgical skills training in the UK.
The Clinical Anatomy Skills Centre has been purpose-built with high-tech instruments for training in techniques like open surgery and keyhole surgery.
It will use bodies bequeathed to the Glasgow University donation programme.
The BBC's Laura Bicker was shown around the centre by Royal College vice-president John McGregor.