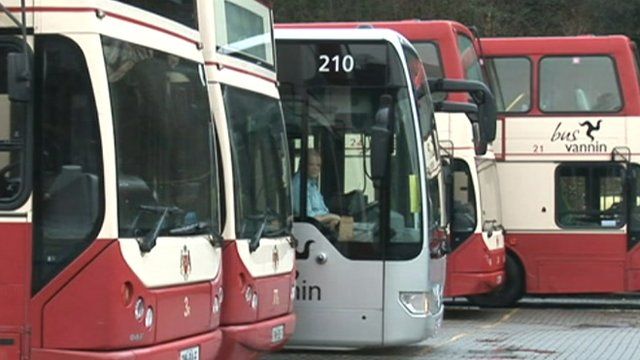 Video
Isle of Man bus drivers hold further industrial action
Back-up plans have been put in place to help people travel during the second Isle of Man bus strike.
Drivers have voted for further strike action in a long-running dispute over measures including a £3,000 pay cut.
A government spokesman said a reduced service will still be run for the duration of the strike period.
Unite's Eric Holmes said the drivers are looking for justice through arbitration.