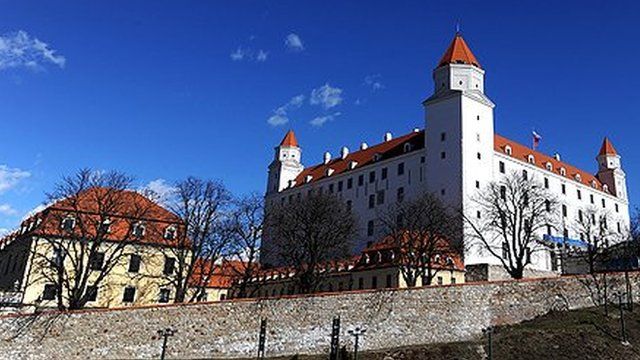 Video
Slovakia's deputy prime minister talks of go-it-alone 'success story'
Slovakia's deputy prime minister has spoken of his country's "success story" 20 years on from splitting with the Czech Republic.
Miroslav Lajcak told BBC Scotland's political correspondent Glenn Campbell that Slokavia was "doing very well" and had a good relationship with its neighbours.
He added: "When my country was born many people were sceptical about the chances for us to exist, let alone prosper.
"Right now everybody understands and acknowledges that we have been a success story."
However, Mr Lajcak warned that there was "no clear answer" to the question of an independent Scotland's membership of the EU.
This is the first of a series of pieces by Glenn Campbell who is looking at the Scottish independence debate from a global perspective.