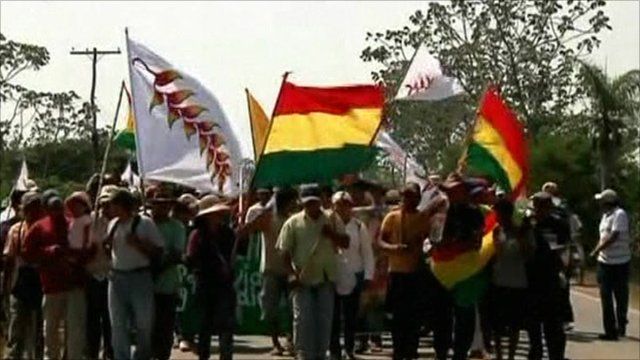 Video
Bolivia highway protests spread, paralysing La Paz
Tens of thousands of demonstrators in Bolivia have brought traffic to a standstill in central La Paz.
They were protesting against the construction of a highway which would pass through a nature reserve in the Amazon.
The Bolivian government says the road is essential for development and would encourage trade by linking remote communities to market towns.
But indigenous communities fear it could encourage illegal settlements. Sara Shahriari reports.