Electronic Arts profits hurt but brighter 2014 forecast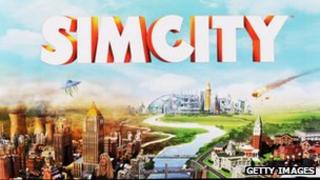 The video game maker Electronic Arts (EA) has reported lower profits, as weakness in packaged games sales dented profits.
For the three months to the end of March, net income fell 19% to $323m (£208m), from the same period a year ago.
EA said customers had held back buying until the latest consoles from Sony and Microsoft are released later this year.
But the company expects higher revenues in its next financial year of $4bn.
Like the rest of the games industry, EA is struggling as more players switch to casual games on mobile devices such as Angry Birds.
It has also been a turbulent time internally for Electronic Arts recently. John Riccitiello, who had been chief executive since 2007, resigned his position in March after the latest in a series of profit warnings.
Some products had problems as well. Many users found that the latest game in the popular SimCity franchise was unplayable for a time as a consequence of its reliance on external computer servers which initially struggled to meet demand.
Lay-offs
Meanwhile, the second-largest games maker has also been cutting costs and laying off employees.
As consumers increasingly move towards mobile and web-based games, Electronic Arts has been axing staff at its console business. Nonetheless, it said it was preparing for the new versions of Sony's PlayStation and Microsoft's Xbox expected later this year.
Sales from its online games grew 45% in the three months to the end of March to $618m, more than the sales of packaged console games.
Total revenue fell to $1.2bn in the quarter from $1.37bn a year ago.
Electronic Arts shares rose 7% in after-hours trading on Tuesday.