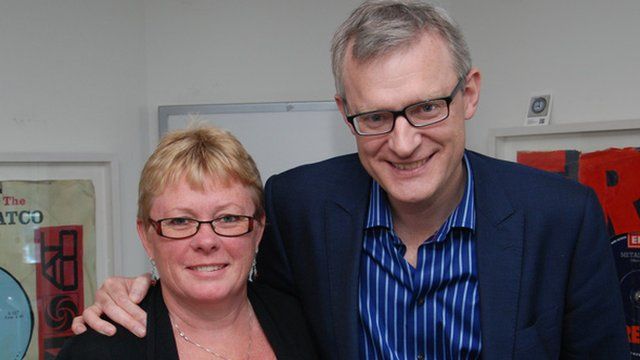 Deceased soldier's mother describes 'physical grief'
11 July 2012 Last updated at 15:14 BST
A mother whose son was killed by a roadside bomb in Afghanistan has spoken about the way her grief has manifested itself as a physical pain which never leaves her.
Helena Tym's son, soldier Rfn Cyrus Thatcher, died in June 2009. She told BBC Radio 2's Jeremy Vine that grief is "like a burning pain, which reaches up from your toes and strangles everything as it creeps upwards".
Helena has now written a book in memory of her son called Chin Up, Head Down - A Mother's Journey of Madness and Grief.
The Jeremy Vine Show is broadcast Monday to Friday at 12:00 BST on BBC Radio 2. Or listen again via the link.