Crime in Tayside at 'lowest level in a decade'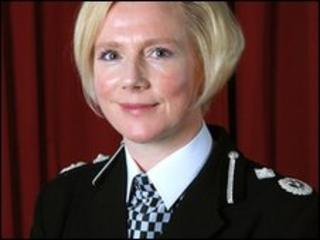 Crime in Tayside is at its lowest level in a decade, the force's chief constable has said.
Justine Curran, who was appointed in February, said crime was down by 12.5% on the previous year.
Tayside Joint Police Board heard that significant reductions had been made in crimes such as housebreaking and vandalism, as well as violent and sexual offences.
The chief constable was presenting her first annual report to the board.
She told the board the figures represented 2,551 fewer victims of crime in the Tayside region.
Racist crime
Ms Curran said: ''This high level of performance has been achieved in a year where there has been significant demand on all our resources and expertise.
"Major investigations including murder enquiries, cross-border drugs enforcement operations, long-running missing person enquiries and even the challenges set by extreme weather, have all required us to demonstrate our resilience.
''While doing this, our officers and staff have continued to deliver a quality of local policing that is the best I have ever experienced. I am proud to lead this force."
During 2009-10 there was a 17% reduction in violent crime, 12% less racist crime and nearly 28% reduction in robbery.
Vehicle crime was down by more than 23% and vandalism by 14%.
Tayside Joint Police Board Convener Ian Mackintosh said: ''The performance figures of Tayside Police are excellent. Sickness levels in the force are at an all time low and morale amongst the staff is high."