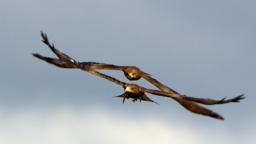 The Falconiformes order contains all the familiar birds of prey, or raptors, that hunt by day, including falcons, eagles and vultures. Owls, which hunt by night, are in a separate order.

All you need to know about British birds.
Left
play

Wildlife expert Roy Dennis travels to the Pyrenees to watch migrating raptors.
Right