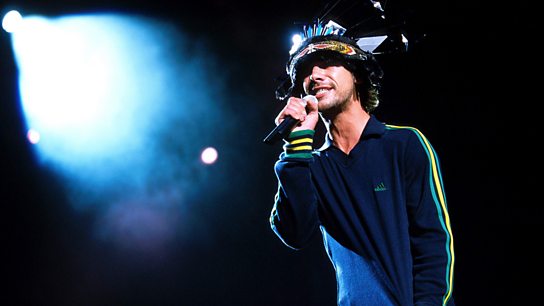 Biography
We currently have no biography for this artist. You can contribute biographical information for Jamiroquai to Wikipedia, the user-contributed encyclopedia. If you know that a biography for Jamiroquai already exists in Wikipedia, you can add a link to Jamiroquai's entry in MusicBrainz.
BBC Reviews
Middle England's favourite funkateer delivers the goods again.

Captures this first phase of Jamiroquai at their very best.

Laid the foundations for an acid-jazz sound.