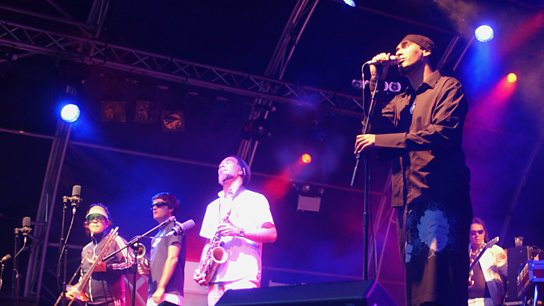 Biography
We currently have no biography for this artist. You can contribute biographical information for Fat Freddy's Drop to Wikipedia, the user-contributed encyclopedia. If you know that a biography for Fat Freddy's Drop already exists in Wikipedia, you can add a link to Fat Freddy's Drop's entry in MusicBrainz.
BBC Reviews
Reviewed by Paul Clarke

Captures the New Zealanders in their natural element.

Reviewed by Jon Lusk

A satisfyingly roosty, late-summer soundtrack.

Reviewed by Martin Longley

...gentle hybridisation is one of the joys of their music...