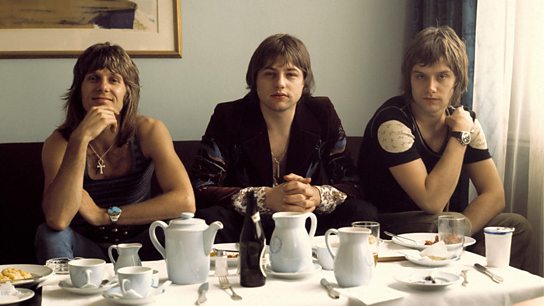 Biography
We currently have no biography for this artist. You can contribute biographical information for Emerson, Lake & Palmer to Wikipedia, the user-contributed encyclopedia. If you know that a biography for Emerson, Lake & Palmer already exists in Wikipedia, you can add a link to Emerson, Lake & Palmer's entry in MusicBrainz.
Links & Information
Members
Labels
Founded Manticore Records
BBC Reviews
Reviewed by Mike Diver

A fourth-hand retelling of a story best heard elsewhere.

Reviewed by Chris Jones

The world's most reviled proggers (after Rush) get the deluxe retrospective treatment...