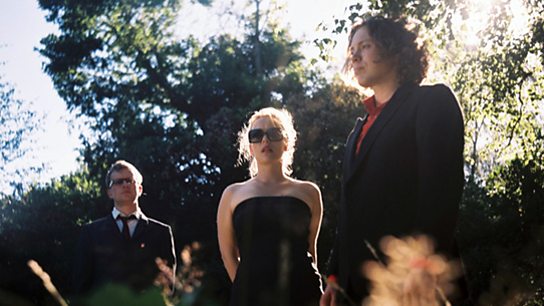 Biography
We currently have no biography for this artist. You can contribute biographical information for Belleruche to Wikipedia, the user-contributed encyclopedia. If you know that a biography for Belleruche already exists in Wikipedia, you can add a link to Belleruche's entry in MusicBrainz.
Links & Information
Members
BBC Reviews
Reviewed by Mike Haydock

Fourth LP from a band only a few small tweaks away from greatness.

Reviewed by Angus Taylor

Scratchier, punkier and more claustrophobic than what's come before.

Reviewed by Daryl Easlea

The best thing about the music here is that these are living and breathing songs not...