Chromeo
electronic/disco duo, Dave 1 and P-Thugg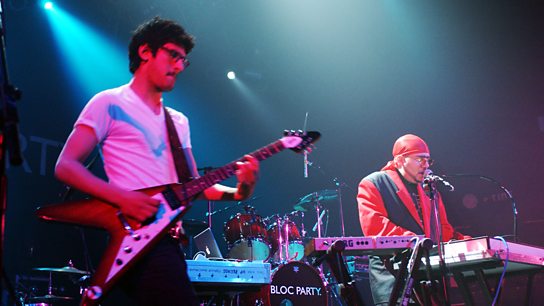 Biography
We currently have no biography for this artist. You can contribute biographical information for Chromeo to Wikipedia, the user-contributed encyclopedia. If you know that a biography for Chromeo already exists in Wikipedia, you can add a link to Chromeo's entry in MusicBrainz.
Links & Information
Members
BBC Reviews
Despite starting promisingly, the duo's latest finds their funky shtick wearing thin.

They've dived into their world of beloved 80s electronica.

A shameless return to the glistening, sex-saturated synth-pop which ruled the eighties.