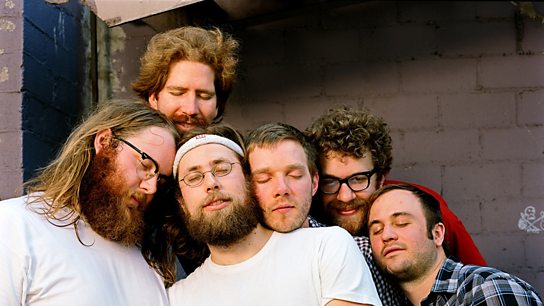 Biography
We currently have no biography for this artist. You can contribute biographical information for Akron/Family to Wikipedia, the user-contributed encyclopedia. If you know that a biography for Akron/Family already exists in Wikipedia, you can add a link to Akron/Family's entry in MusicBrainz.
Links & Information
Members
BBC Reviews
Oregon rock alchemists create soundworlds that one can be effortlessly immersed in.

Music made with imagination really let off the leash. Long may they roam untamed.

A quirky and enjoyable album, but let down by an over-enthusiasm to shock and surprise.