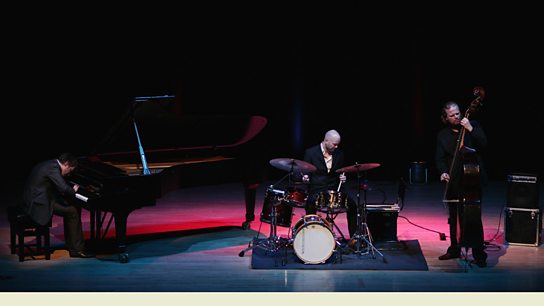 Biography
We currently have no biography for this artist. You can contribute biographical information for Tord Gustavsen Trio to Wikipedia, the user-contributed encyclopedia. If you know that a biography for Tord Gustavsen Trio already exists in Wikipedia, you can add a link to Tord Gustavsen Trio's entry in MusicBrainz.
Links & Information
Members
BBC Reviews
Reviewed by Thomas Barlow

...It's the space between notes that count in Tord Gustavsen's universe.

Reviewed by Martin Longley

Second album from the acclaimed Norwegian pianist and his trio...

Reviewed by Peter Marsh

Reflective piano trio stylings on the debut from sometime Silje Nergaard pianist Tord...