Epic adventure series Sinbad sails to Canada and France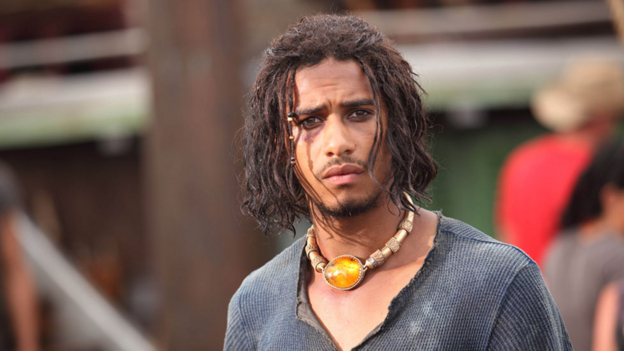 Date: 27.02.2012
Last updated: 18.03.2014 at 17.52
BBC Worldwide has secured presales of its high-octane adventure series Sinbad to broadcasters SPACE in Canada and Canal+ in France, with a second window already confirmed with NRJ12.
Sinbad, a new production from the Emmy and BAFTA winning Impossible Productions, promises a 21st century take on the classic 8th century iconic hero. It is one of BBC Worldwide's lead titles at its annual TV export market BBC Worldwide Showcase, taking place this week in Liverpool, and will be launching to more than 640 international buyers on Monday.
"We're thrilled about this captivating new addition to our upcoming fall schedule – one more terrific series from our partners at BBC Worldwide," said Catherine MacLeod, Vice-President, Specialty Channels, Bell Media. "Expected to be on par with other sensations like Doctor Who, Torchwood and Merlin on SPACE, this new series offers more magic to enchant all viewers."
Premium pay TV channel Canal+ in France has picked up the first window rights in the territory while digital terrestrial channel NRJ 12 has already clinched the second window.
Julien Figue, Head of Acquisitions for NRJ 12, said: "NRJ 12 has chosen the new show Sinbad to consolidate its strong prime time fantasy-drama slot, which already includes other great BBC Worldwide shows such as Primeval (another Impossible Pictures production) and the BBC's Torchwood. Filmed in HD, with experienced executive producers and writers, the series will fit perfectly with NRJ 12's editorial policy of high-octane dramas, set in an unique imaginary universe."
David Bessières, Acquisitions Executive at the Foreign Fiction Department, Canal+ said: "Sinbad is one of the most famous heroes of the Arabian Nights. He is an adventurous, witty and cunning who lives in a fantastical world of legends and magic.
"Canal+ has picked up this ambitious and thrilling series because of its innovative adaptation and fantastic plot which will fit perfectly with our audience's expectations; the mix between adventure and special effects we hope will appeal to all the family."
Leading the cast of this fantastical adventure as Sinbad is newcomer Elliot Knight who is joined by a host of well-known faces, including Naveen Andrews as Sinbad's nemesis, Lord Akbari, as well as appearances by Sophie Okonedo and Timothy Spall.
Sarah Doole, Creative Director and Head of Indie Drama - Content & Production at BBC Worldwide, said: "Sinbad is a highly ambitious and exciting drama. The series combines thrilling storytelling, nail biting action sequences and captivating performances so I am not surprised that it has drawn interest from broadcasters all over the world.
"We are launching the title tonight to more than 640 international buyers at BBC Worldwide Showcase with the stars of the show and producers here to make this an unmissable event in the Showcase calendar."
Channel Nine Australia announced last year that they had picked up the series.
Sinbad is an Impossible Pictures production for Sky and BBC Worldwide produced with the assistance of Nine Network Australia. BBC Worldwide hold the international distribution rights. The series is produced by Tim Haines, Sophie Gardiner and Andrew Woodhead for Impossible Pictures and Elwen Rowlands for Sky. Sinbad will receive its world premiere on Sky 1 HD in July.
BBC Worldwide Showcase takes place in Liverpool between February 26 and 29.
Notes to Editors
BBC Worldwide Showcase:
• BBC Worldwide sells programmes on behalf of the BBC and independent producers
• BBC Worldwide has around 50,000 hours of programming in its catalogue
• With 600 digi booths available at Showcase, the average buyer screens BBC Worldwide content for 6-8 hours a day over three days
• 10 premier screenings at BBC Worldwide Showcase covering drama, natural history, music, childrens, comedy, science, history, documentaries, formats and lifestyle
BBC Worldwide Sales & Distribution
BBC Worldwide Sales & Distribution is responsible for licensing programmes to customers around the world on behalf of the BBC and independent production companies. As the largest exporter of finished television programmes outside of the US studios, this business manages a catalogue of around 50,000 hours spanning all genres. It runs BBC Showcase, the world's biggest programme trade fair organised by a single distributor and is also responsible for developing and sourcing funding and partners for international co-productions. In 2010/11, Sales & Distribution generated gross profits of £64 million on gross sales of £260.6 million.
BBC Worldwide Publicity
Search the site
Can't find what you need? Search here