BBC Worldwide Promotes Claude London to Digital Director, Consumer Products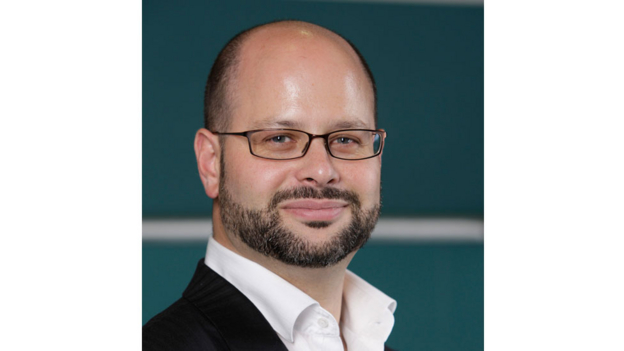 As the Consumer Products Division continues to deliver on its strategy of extending fans' enjoyment of their favourite shows, our digital business is becoming an ever more vital part of our ongoing success. I very much look forward to working with him in this new role."

Paul Dempsey, MD Consumer Products, BBC Worldwide
Date: 11.04.2012
Last updated: 18.03.2014 at 17.59
BBC Worldwide today announced that it is to expand the remit of Claude London, who becomes Digital Director, Consumer Products with immediate effect.
Click to tweet: BBC Worldwide Promotes Claude London to Digital Director, Consumer Products http://bbc.in/Hv6M5d
Reporting directly to Paul Dempsey, MD Consumer Products, Claude will build on his previous role to execute an international eCommerce strategy for the business, as well as driving growth in the digital delivery of BBC Worldwide's Consumer Product's video output – both download-to-own and electronic sell through. In addition, Claude will continue to partner with Consumer Product's video, publishing, licensing and audio and music businesses, retail clients, and the rest of BBC Worldwide to create next generation, innovative digital consumer products that utilise the latest consumer technology and platforms.
In his previous role as SVP Global Digital Properties at BBC Worldwide, Claude was responsible for encouraging the business to push digital boundaries, pioneering BBC Worldwide's work with Facebook and other social media platforms as well as stewarding BBC Worldwide's web and mobile properties such as TopGear.com and GoodFood.com, resulting in treble the number of visitors coming to these sites. He also created and delivered innovative partnerships between BBC Worldwide's high profile brands with cutting edge digital operators in the mobile, connected TV and social media space.  This includes the association between Dancing with the Stars and the world's largest online community for teens, Stardoll, as well as the recently announced partnership between GoodFood.com and Ocado.   Prior to that, Claude was the VP of Digital Operations at Warner Music International, where he was central in driving digital commerce expansion outside the US.
Paul Dempsey, MD Consumer Products, BBC Worldwide said: "I am delighted that Claude will be taking on the role of Digital Director. As the Consumer Products Division continues to deliver on its strategy of extending fans' enjoyment of their favourite shows, our digital business is becoming an ever more vital part of our ongoing success.  I very much look forward to working with him in this new role."
Claude added: "This is a very exciting time to be working in this space as we look to make BBC Worldwide's great content available to audiences in new and ever more exciting ways."
For more information, please contact:  Chris Charlton at chris.charlton@bbc.com or on 0207 6123136
Notes to Editors
BBC Worldwide
BBC Worldwide Limited is the main commercial arm and a wholly owned subsidiary of the British Broadcasting Corporation (BBC). The company exists to maximise the value of the BBC's assets for the benefit of the licence fee payer and invest in public service programming in return for rights. The company has six core businesses: Channels, Content & Production, Sales & Distribution, Consumer Products, Brands, Consumers & New Ventures and Magazines, with digital ventures incorporated into each business area. In 2010/11, BBC Worldwide generated profits of £160 million on sales of £1158 million and returned £182m to the BBC. For more detailed performance information please see our Annual Review website: www.bbcworldwide.com/annualreview
About Consumer Products

BBC Worldwide Consumer Products comprises of the largest UK-owned publisher of DVD and DTO content, the UK's leading licensor of television programmes, BBC Worldwide Audio and Music, Demon Music Group and BBC Shop.  The division also includes the joint venture book publishing partnerships. 
Beyond the success in the UK, Consumer Products is a global entertainment player publishing DVD and Blu-ray titles in over 130 territories worldwide including North America, Australia and Japan.
The business aims to extend fans' enjoyment of their favourite shows and boasts and extensive portfolio of some of the BBC's most acclaimed brands including Doctor Who, Top Gear, Strictly Come Dancing, Masterchef, Deadly 60 and In The Night Garden.
Search the site
Can't find what you need? Search here