BBC News appoints Rupert Wingfield-Hayes as Tokyo correspondent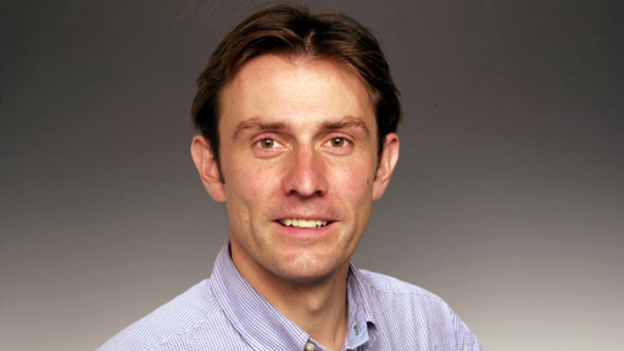 I've had a keen interest in Japan for many years, particularly after reporting here following the earthquake and tsunami. Reporting for the BBC from Japan is such a brilliant opportunity and I'm really looking forward to getting started."

Rupert Wingfield-Hayes, BBC Tokyo correspondent
Date: 10.10.2012
Last updated: 18.03.2014 at 18.08
Today the BBC announced the appointment of Rupert Wingfield-Hayes as the BBC's Tokyo correspondent. Wingfield-Hayes will be based in the Tokyo bureau from October 2012 and will report across the BBC's news services, including the BBC's international news channel, BBC World News in addition to news services within the UK.
Rupert will be reporting the latest news from Japan, covering business, politics and cultural stories that will be broadcast through programmes such as BBC World News, Asia Business Report and the daily News output across radio, television and online.
Rupert began his journalism career in Taiwan in the mid-1990s, where he was studying Chinese. In the late 1990s he moved across the straits to China. From 2000-2006, Rupert was the BBC correspondent in Beijing. During that time he covered the extraordinary rise of China as an economic power. He also covered the war in Afghanistan following the 9/11 attacks on America, for which he and his team won the Royal Television Society Radio Award, and also covered the US invasion of Iraq in 2003. He has received three awards in total, including two consecutive Amnesty International Awards for his reports on China in 2006 and 2007.
In 2007, Rupert moved to Russia to become the BBC Moscow correspondent. He returned to Beijing in 2008 to cover the Beijing Olympics and his report was nominated for an Emmy Television Award in 2009. In 2010, Rupert was appointed the BBC Middle East correspondent, based in Jerusalem.
In 2011, he covered the revolutions in Tunisia, Egypt and Libya as well as reporting from Bahrain, Yemen, Jordan and Lebanon. He was with rebel forces as they entered Tripoli in August 2011 to overthrow Colonel Gaddafi. Earlier, in March 2011, Rupert was one of the BBC team sent to Japan to cover the aftermath of the 3/11 earthquake and tsunami, and the Fukushima nuclear disaster - reporting from Miyagi and Iwate on the aftermath of the multiple disasters.
Rupert's interest in Japan goes back to the early 1990s, when he first met his wife, who is Japanese, while they were both studying Chinese in Taiwan. They were married in 1994 and have three children, all of whom speak Japanese.
Rupert says: "I've had a keen interest in Japan for many years, particularly after reporting here following the earthquake and tsunami. Reporting for the BBC from Japan is such a brilliant opportunity and I'm really looking forward to getting started."
KB
Search the site
Can't find what you need? Search here
Related Media Centre Links